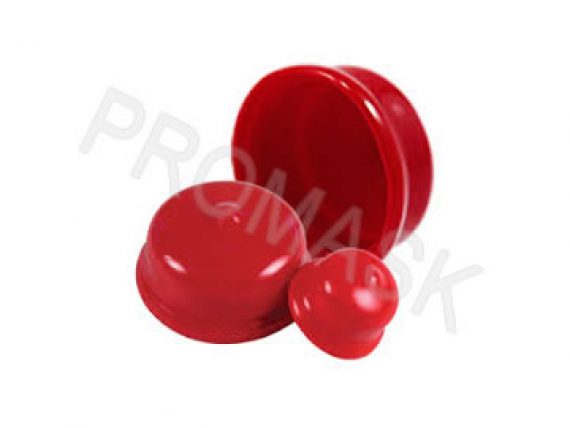 Flexible and easy to use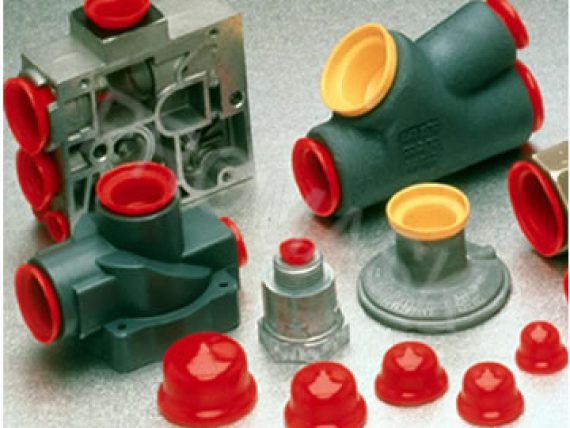 many sizes and colours.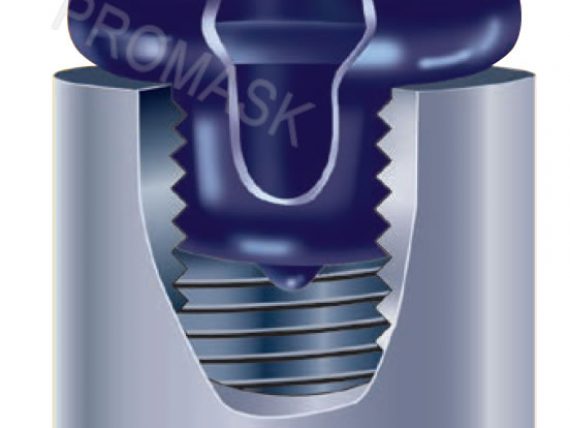 Also in high temp. (220°C)
Vinyl Plus Plugs are designed specifically to seal threaded holes from dust and possible damages during manufacturing and shipping.
Excellent insulation and resistance to chemicals and humidity. Available in many sizes and colours.
Produced also in high temperatures formula for use in powder coating finishing.
Typical Applications of Vinyl PLUS-PLUG
Protection of threaded parts (female) and holes from contamination, moisture, dust
Masking (powder coating – HT formulation -, plating, sanding)
Shipping protectors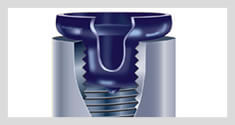 Vinyl PLUS-PLUG standard (Max. 70-80°C) and High temperature (Max. 220°C)

OD – External Diameter (A)mm: Reported as min. and max. diameter (at the plug's mouth).
Internal Diameter (B) mm
Wall Thickness (C): measured at 6.35 mm from the open side

Choose the plug with a minimum OD that is slightly larger than the hole you are trying to plug.For instance, if your threaded part or hole is 7 mm, use our code SR1.


CODICE
"A"(mm)
Diam. Esterno
Minimo
"A"(mm)
Diam. Esterno
Massimo
"B"(mm)
Diam.Int.
Misure
N.P.T
misure Filetti UN

Imperiale

Metrico
SR1
7.11
7.37
5.59
5/16
M8
SR2
9.4
9.91
7.32
1/8
3/8
M10
SR25
10.67
11.18
8.59
7/16
M12
SR3
12.32
12.83
9.2
1/4
1/2
M14
SR35
13.59
14.1
11.25
9/16
M16
SR4
16.26
16.76
13.03
3/8
5/8
M18
SR5
20.19
20.7
17.25
1/2
3/4
M20
SR55
21.34
21.84
18.8
7/8
M22/24
SR6
25.65
26.29
22.68
3/4
1-1/16
M26/28
SR7
32
32.64
29.03
1
1-3/161-1/41-5/16
M32/34
SR8
42.11
43.13
39.32
1-1/4
1-9/161-5/81-11/16
M38/40

Contac our Sales Department for different sizes not shown in chart.

Just fill up the form below and we will send you the samples to try. Please keep in mind the correct way of selecting the size described in this page. Thank you