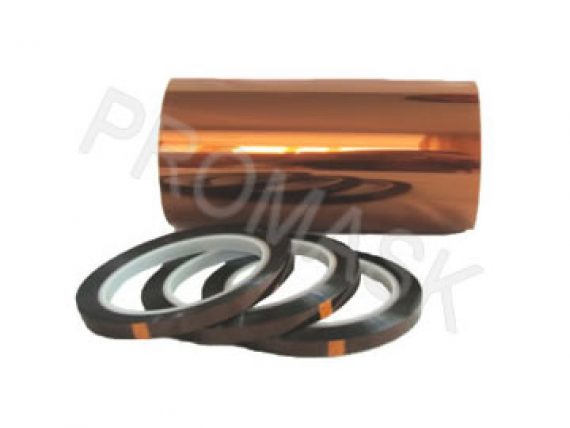 Custom Sizes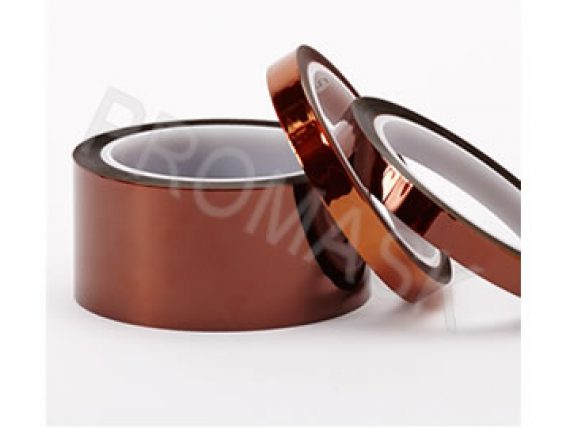 Temperature up to 350°C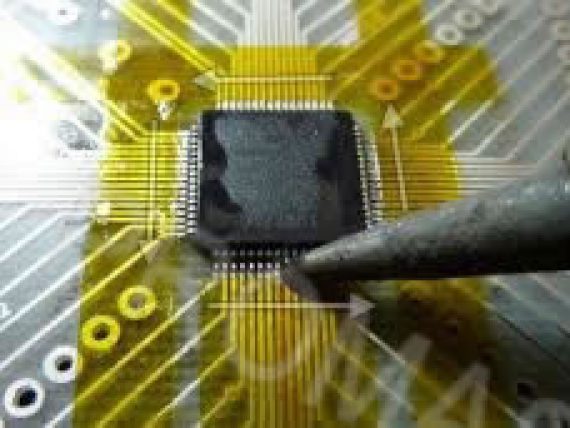 Masking for integrated circuits
Promask's Kapton adhesive tapes are used in extreme conditions, with temperatures that reach 350°C.
This material is very thin and allows following the parts to mask better than polyester does. The use of special silicone glue allows perfect sealing, without leaving glue residues on the protected part.
Ideal for painting, glass lamination, and masking for integrated circuits.
Typical applications of Kapton adhesive tapes and shapes
Protection and masking of integrated circuits
Glass manufacture and lamination
Masking for very high temperatures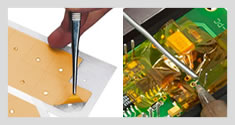 Size chart: Kapton Adhesive Tapes

Roll Length: 33 mt
Height: available in heights with increases of 1 mm up to a max. of 1,500 mm
Available on liner for easy cutting and peeling off

We always reccomend to apply on dry and clean surface


Standard Height
PN
Roll lenght
5 mm
33Mt
10 mm
33Mt
12 mm
33Mt
15 mm
33Mt
20 mm
33Mt
25 mm
33Mt
30 mm
33Mt
35 mm
33Mt
40 mm
33Mt
45 mm
33Mt
50 mm
33Mt
80 mm
33Mt
100 mm
33Mt
150 mm
33Mt

Contac our Sales Department for different sizes not shown in chart.

Just fill up the form below and we will send you the samples to try. Please keep in mind the correct way of selecting the size described in this page. Thank you